Our Lifelines client came to us a with a series of tools she had created and used to reduce her own stress. Their existing brand celebrated ingredients, but missed the larger and more compelling story of a credible methodology that engaged senses and play to deliver stress-relief.

We launched into a rapid 90-day timeline to develop the brand system and collaborated with other disciplines to bring the system to life across digital, packaging, retail, video, photography, and video applications.
Scope
Research and Strategy
Brand Identity
Digital
Art Direction
Packaging
Retail
Guidelines & Photo-Standards
Motion Graphics

Team
Red Antler

Michael Ciancio
Annie Kleinbaum
Kate Harkin
Alex Kirsch
Yejee Pae
Hilda Wong
Mia Watson
Jacob Dempsey
Shelin Mei
Jon Eng
Kaeo Helder
Kristen Tillman
Lindsay Milligan
Romain Brunet
Jenn Flores
Saul Fougnier
Nadya Grace
Maggie Sause
Katya Lien
Katie McElearney
Scott Cullum




Previous branding
Early design concepts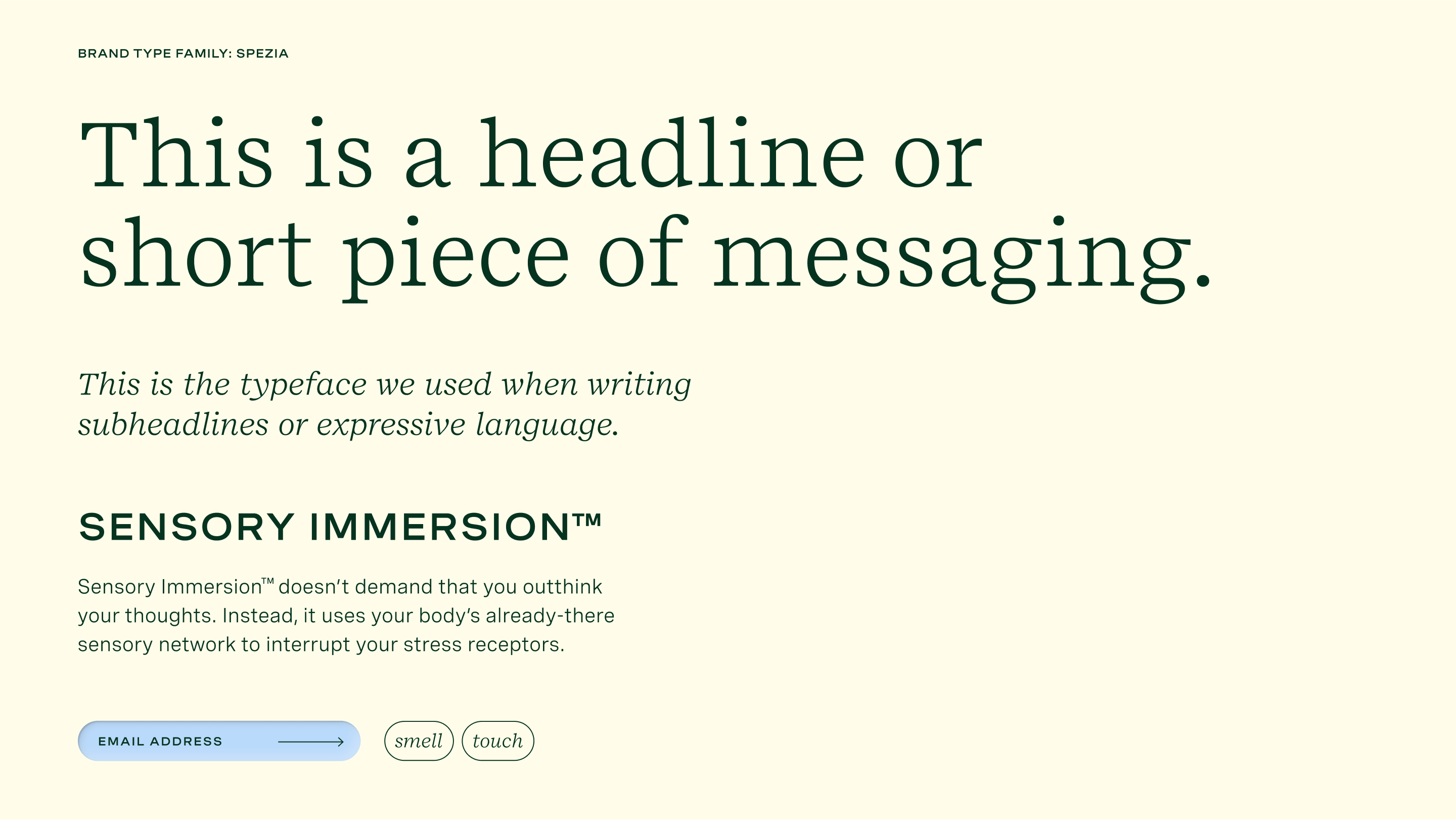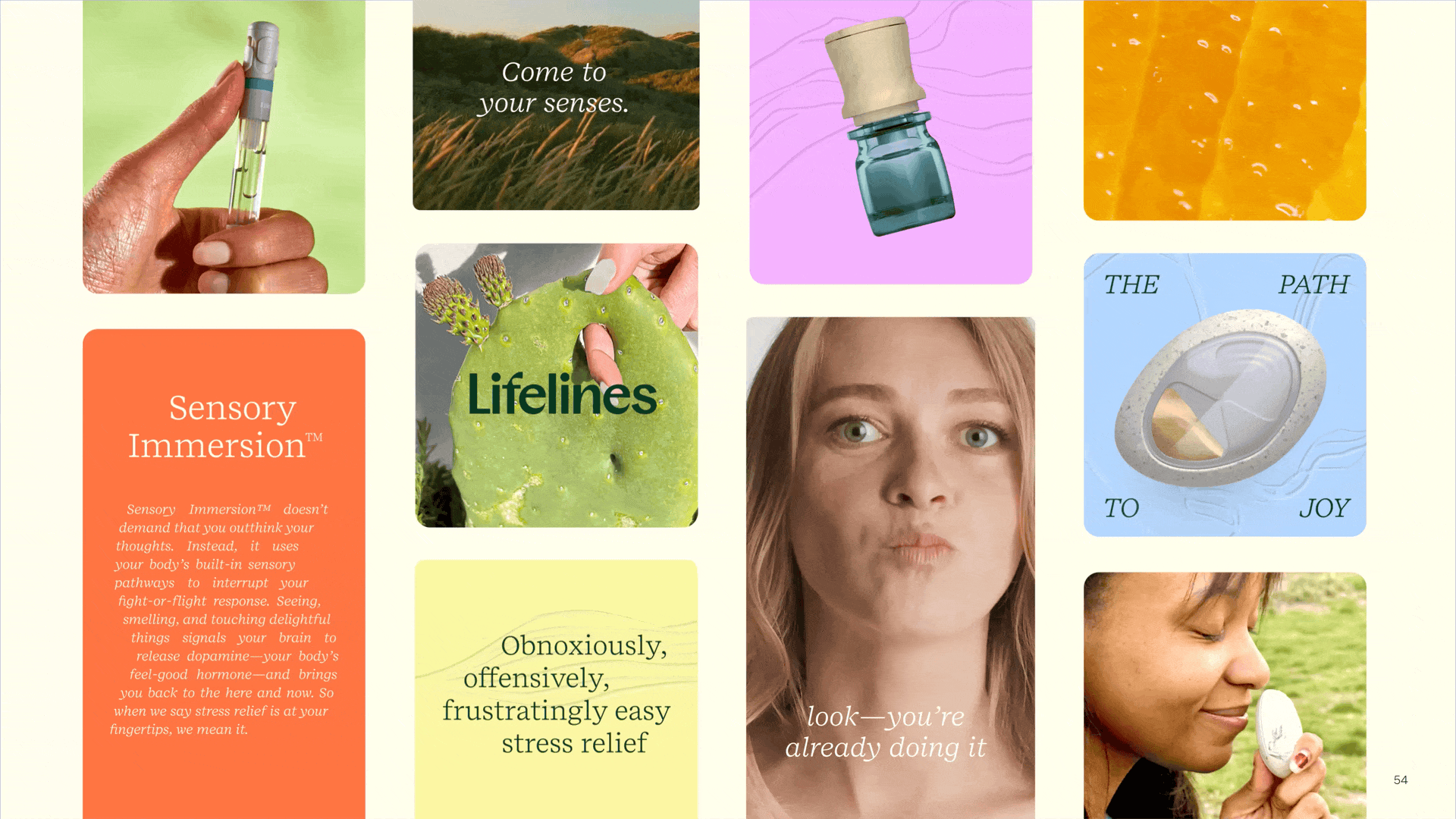 A versatile type system. tactile elements, synesthetic illustrations, precise iconography all came together to tell a story of science-backed play and creativity. They were ready to be activated in the world through packaging, retail displays, a website, photography, and video-explainers.