What I Did
Conceptual, student work
Timeline
5 weeks
Problem
In the Christian community when someone can't come to church due to illness, a communion kit will be brought to them. Currently, these communion kits lack functionality, intimacy, and community. Users missed the visuals of the church and the ability to feel community.
Solution
The Full Extent is a reflection of the beauty of faith and vulnerability of the last supper.
The structure of the box was created with functionality in mind, allowing the kit to rest on hospital side tables but also be used as a table itself. It opens up into three sections representing the Holy Trinity of Christianity and the two wings represent the Body and the Blood, lifted up physically and metaphorically. The top of the box has been laser cut into a rosette based of traditional stained-glass.

It was just before the Passover Feast. Jesus knew that the time had come for him to leave this world and go to the Father. Having loved his own who were in the world, he now showed them the full extent of his love.
John 13:1 NIV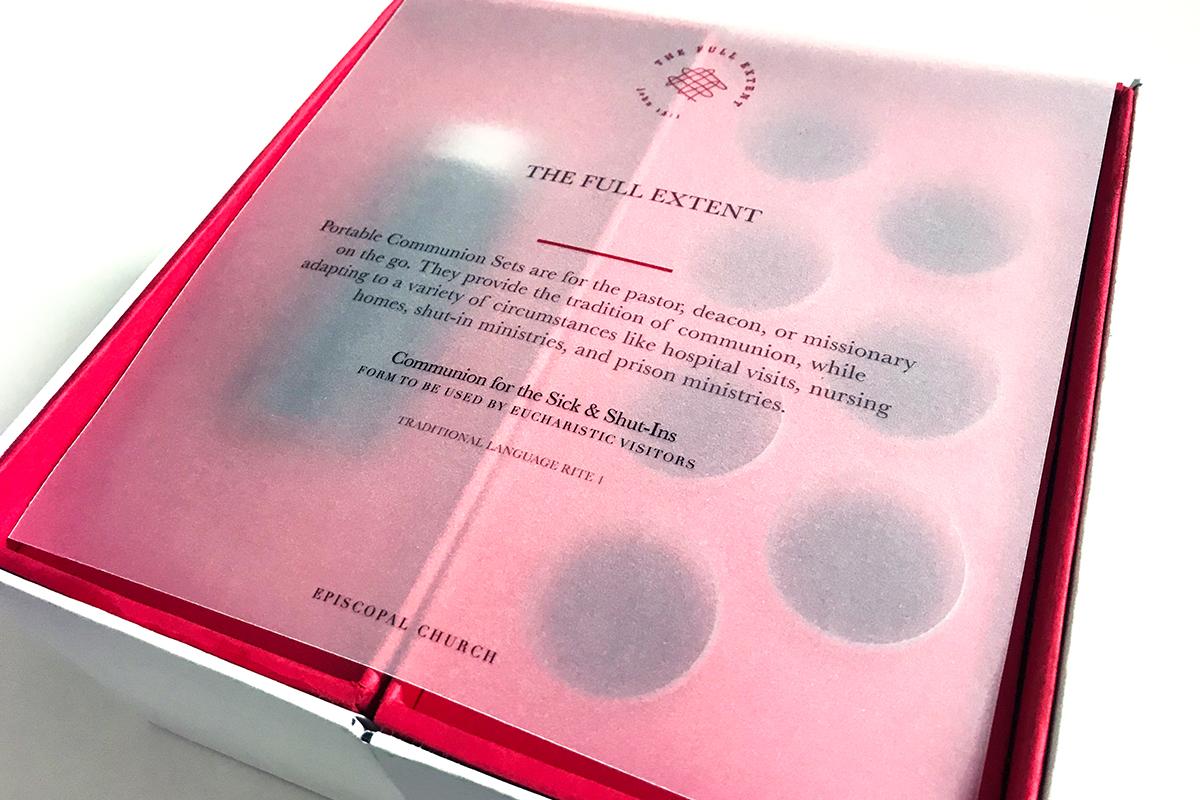 Ideation
There were a lot of themes to explore – the intimacy of the original last supper, the decadence of the church, and the many traditions of the different denominations.
Some kits are simply holders for the tools, but others are more involved in the communion process. The emphasis of this direction brings comforting and elevating visuals from the church to the portable experience.