What I Did
︎Creative Fellow
︎Atlanta, GA
Timeline
6 months
FAQ
︎What is Son and Sons
︎What did you do there
︎What did you learn
︎What was challenging
︎What is next
Three days after I graduated college I officially began my career, pulling up to the
gray building with yellow doors
as bright and wonderful as the people inside. There was
and
As Son and Son's
I joined them on a team of three other designers that set out everyday to build
I'm most grateful for the opportunity to work on such a variety of briefs; I never got siloed into one type of project or discipline. Learning was done by doing and I often felt like the mechanical and guideline queen. Sometimes these guidelines were for large national chains or brand new start-ups. Working on them tested my discipline; after rapid concepting explorations where I was encouraged to
I turned around to work within
and restriction.
One project that I invested a lot of time in was a guideline book for a national chain restaurant's gift cards. It spanned over 100 pages and went through every
color, weight, and style font,
for their physical and digital promotions. At times it felt daunting to keep consistency across the applications, but there was a zen-like space I entered (known only to designers) when it began to feel like a system and designing new deliverables didn't require any thinking.
Within the same identity, I was also contributing conceptual thinking, multi-media touchpoints, and branded applications, designing across the complete landscape of the brand.
Working on an intimate team also allowed me the opportunity to explore different moments in the creative pipeline; I sat in on
contributed research for
joined rapid
,
participated in
got
,
spent late nights re-doing work, put presentations together, and created files for production.
One of the biggest joys I got out of this experience was the confirmation that this is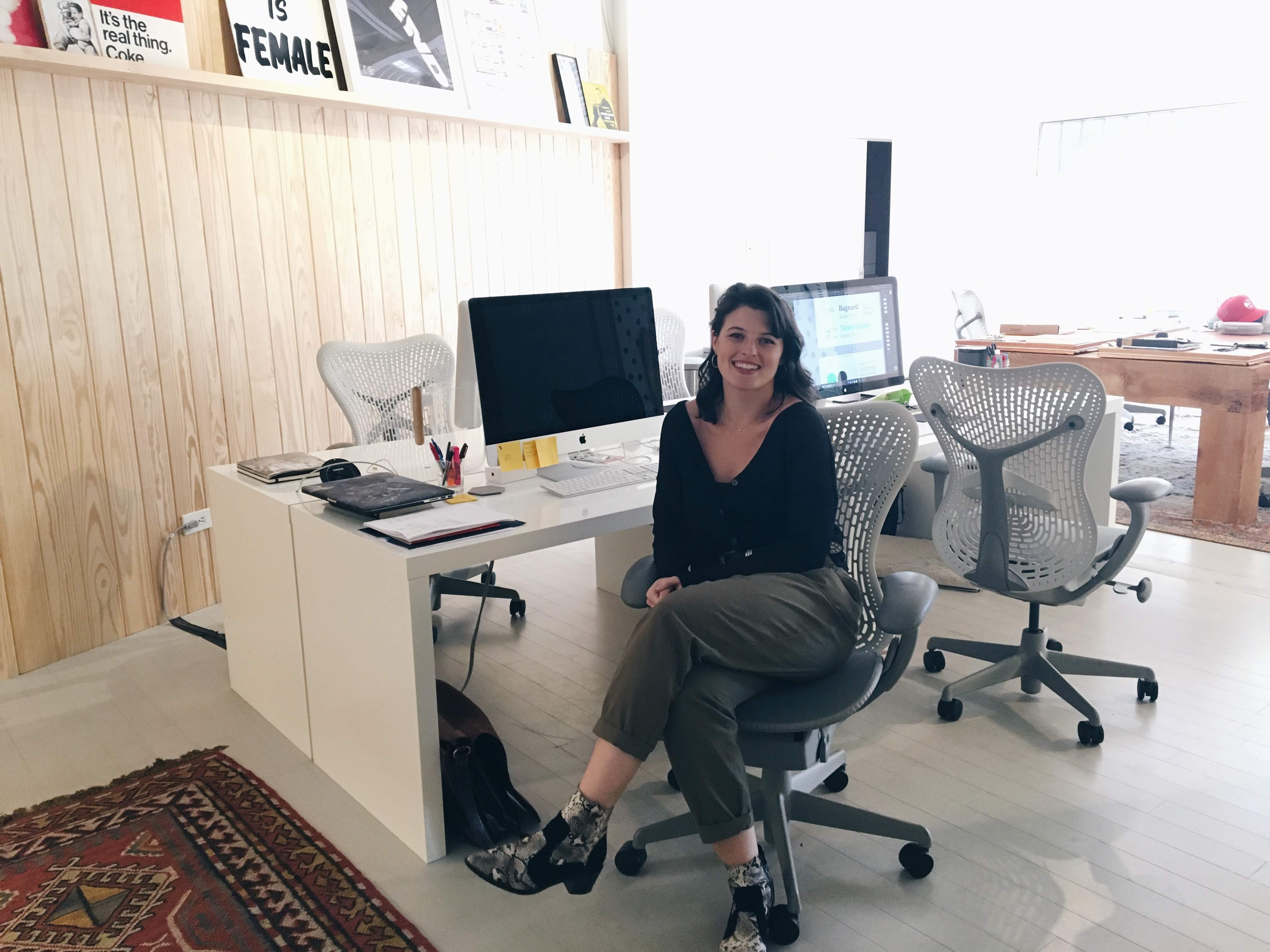 I love the opportunity to connect with people and their hopes – they offer up their dreams and aspirations and ask you to tell other people about them in ways they can't. It is a privilege and a luxury to do this work. I also learned things like how to import InDesign documents into other InDesign documents, how to
when the work has gone beyond the brief, the reason naming conventions are important on a shared server, and that
tacos are best when shared
.
Coming straight out of school, it was challenging to adjust to the creative consequences of deadlines. Pressure isn't a friend to my creative spirit and often stifled my exploration in the past. I had to learn how to create without critiquing and trust my gut.
It was sad when my time as Son's fellow ended. I grew as a designer, developed my personal mindset alongside my professional one, and met a
who are wonderfully creative, generous, and full of love. With the blessing of them, my parents, mentors and friends, I am taking my next step to continue my creative pursuit in
And I'd love to say hello!