What I Did
Conceptual, student work
Timeline
3 weeks
Problem
SCAD is a college campus spread out over 2 square miles with over 70 buildings, which lack a consistent visual signifier to identify them from the outside.
The buildings can be difficult to navigate between because of traffic, weather, or awareness. Prospective families, tourists, and students all struggle to explore the campus safely and efficiently.
Solution
By creating a directional wayfinding system, SCAD campus can become approachable. The signs must be unobtrusive to the Savannah environment and celebrate the city they simplify while also representing SCAD's brand. Along with the analog guidance, a mobile app helps to elevate navigation and education of the university.
Identifying Needs
SCAD attracts a diverse group of people outside of the enrolled body due to its creative brand and location in a tourist destination. Consideration was taken to service each user.
Signage System
The structures of the wayfinding system are based off of the map of Savannah. The city was created in a grid which provides structure. There is a beautiful rhythm that exists even when you are walking through it. The use of line is repeated in the map, the signage structures, and the typography, creating representative and unobtrusive structures that coexist with the environment.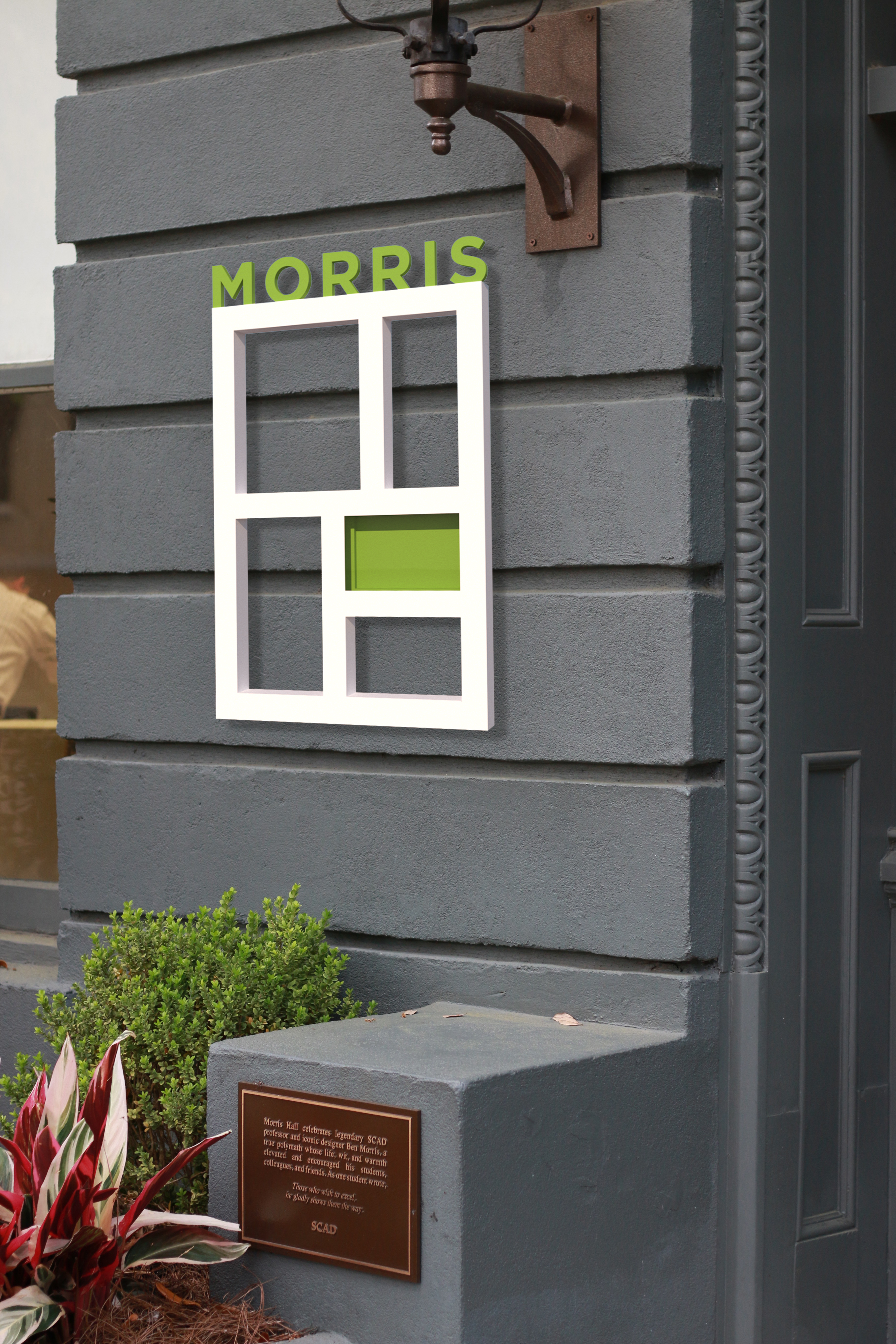 Process
After walking the location myself and figuring out the decision points, I moved to pen and paper where I sketched out ideas. Walking around the city, I wanted to create something that respected the environment, was on the SCAD brand, and was safe and inviting to interact with.