What I Did


SCADpro Course
︎ Project Manager
︎ Presentation/Production Designer
︎ Research
︎ Ideation
︎ Prototyping/User Testing

Timeline


10 weeks
Brief


SCAD partnered with Google Maps to answer the question,"What would Google Maps look like if it was designed from the ground-up specifically for mobile youth's (for ages 18-24) behaviors, needs and aspirations?"



Outcome


After four weeks of research, one week of ideation, four weeks of prototyping, testing, and iteration, and one final week for the final presentation, our team had come up with a redesigned Google Maps that understood 18-24 year olds and reflected how they understood and interacted with their environment.
Team


Riz Zaki,
Fayethe Vongsouvanh
,
Neha Tadepalli
,
Graeme Smith
,
Geethika Simhadri
,
Matias Rey
,
Maria-Alejandra
,
Ehsan Atiq
,
DaAe Kim
,
Angela Martin
,
CarrieAnna Kuldell
,
Jenn Lee
,
Dan Benedict
,
Olivia Bishop
,
Hwanghah Jeong
, and
Songyi Park
Our team of 19 represented 9 majors and 7 countries, bringing a diverse perspective and understanding to the project.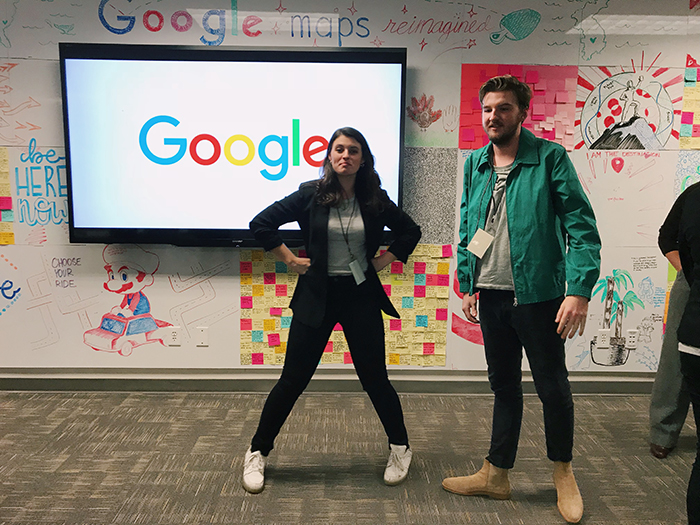 Project Manager


︎Time Management, Leadership

Led, managed, and planned for our team, creating daily agendas and long-term timelines. Responsible for managing and coordinating small sprint teams and handled conflict alongside Graeme Smith (pictured).



Visual Designer


︎Presentation, Production Design

Responsible for the client-facing deliverables, working with the team to create and design the presentation structure. Created a 100+ page process book to assist the client in the understanding and sharing of our concept.


UX Researcher


︎Contextual Research, Testing

Worked with team members to complete initial primary and secondary research. Participated in ideation sessions and performed user testing on our team-made prototype for refinement and iteration.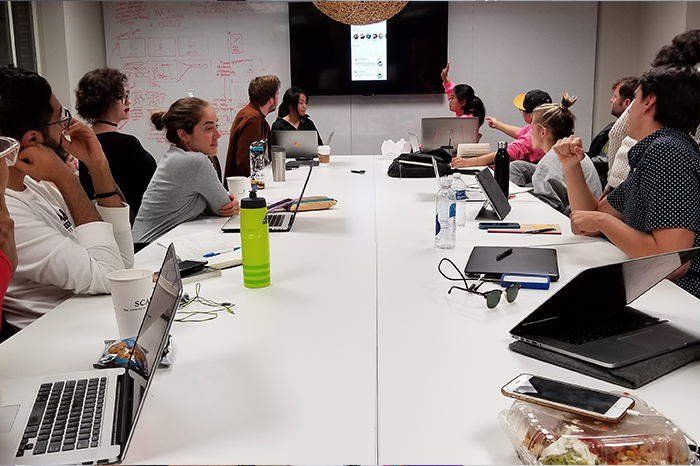 Ideation


Six team members and I were given the opportunity to travel to Google's campuses in San Fransisco and Mountainview to share our final concept with the Google Map's team. We also spent time with individual teams within their departent works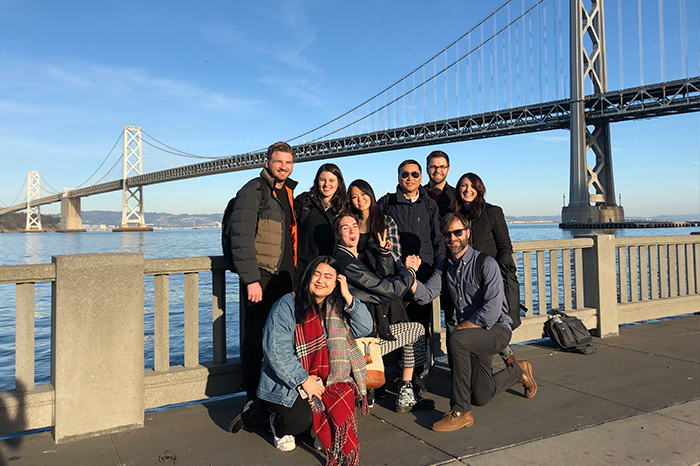 Shhh...

In keeping with the non-disclosure agreement, I'm unable to share the process or deliverables of the project online publicly.

︎If you would like to see the work, please contact me for access.